Get results with Z Prep!'s College Entrance Exam Tutoring
Prepare for the SAT, ACT or PSAT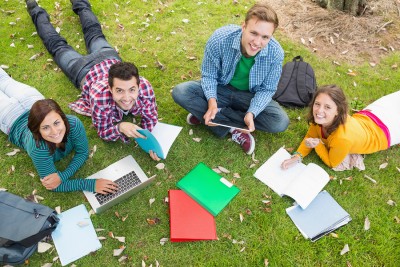 College is a big step toward your future, so you want to do your best on the ACT or SAT College Entrance Exams that may decide your future. Whether you're a sophomore, junior or senior, it's important to start your test prep early and have a study plan. Z Prep! offers several different, proven College Entrance Test Prep programs to fit your style. Our tutoring programs, individualized to fit your academic needs and schedule, will make sure you are prepared when it comes time to take your college entrance exam.
Z Prep! offers SAT, ACT and PSAT College Entrance Test Prep programs that are:
Comprehensive – we help you prepare for all sections
Convenient – in your home or online, and on your schedule
Personalized – one-on-one, and using diagnostic testing, our program will give you extra support where you need it
Strategic – we'll help you find out which exam – ACT or SAT – will give you the best result
Effective – you'll see the results in your score!
Should you take SAT or ACT? We can help!
Did you know that most colleges accept both the ACT or SAT scores for admission? There are differences in format and content between the two exams, so one may suit your style better than the other. A few of the differences are:
SAT has a penalty for wrong answers, ACT does not
ACT includes trigonometry, SAT does not
ACT exam is more of an endurance test and is longer than the SAT
Your College Entrance Exam Prep program includes testing and training to determine which exam will give you the best overall result. This service will give you an added advantage that will help you optimize your performance on whichever exam you take.
Select among Z Prep!'s Test Prep Packages
Z Prep! test prep services are available in different packages to suit your individual needs. The following are available for both SAT and ACT exam prep:
Ivy Prep:  Our best seller, this package includes diagnostic testing, individual instruction and individualized home work, a six week, 45 hour program for the most comprehensive preparation. Includes unlimited access to an online database of practice problems and other resources.
Scholar Prep: A shorter program lasting 4 weeks, 27 hour program for those needing less help
Hourly: Individualized, one-on-one test prep tutoring a la carte based on your needs
Call Today For Your FREE Test Prep Consultation
and Improve your Score
Call 855-472-9752 Today or Request a Consultation!