Tutoring for ISEE Independent School Admissions Test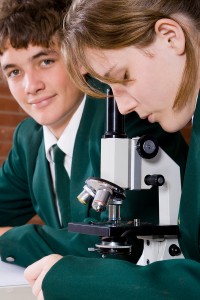 The ISEE test is used primarily by independent schools to assess their applicants' readiness and suitability for their curriculum and admission to the school. It is administered by the standardized testing organization Educational Records Bureau, or ERB. Parents register their children in advance for the exam, which is given at many different times and locations throughout the year.
The ISEE assesses an applicant's abilities in four academic areas, and is scored against their peers' results. The ISEE is given at four academic levels – Primary (grades 2-4), Lower (5-6), Middle (7-8), and Upper (9-12).  The exam can be taken on paper or online, individually or in a group.
The ISEE exam covers the following topics along with an essay portion of the exam to assess writing skills:
ISEE Verbal Reasoning
ISEE Quantitative Reasoning
ISEE Reading Comprehension
ISEE Mathematics Achievement
Z Prep!'s ISEE tutoring program is a comprehensive approach, covering all sections of the exam. In addition to a grade-level appropriate review of all the above skills, the student will be given a practice exam to assess strengths and weaknesses and to build familiarity with the test format. The individualized program allows the tutor to adjust the study program to your child's needs, providing a lesson plan that will focus extra attention where your child needs the most help.  Our individualized, focused tutoring program will help your child to do his or her best on the ISEE exam.
Z Prep! Tutors are here for you! 
Improve your ISEE Score with Z Prep! tutoring today!
Call 855-472-9752 or Request a Consultation Now!