Preparing for the LSAT?  Z Prep! LSAT Tutors Can Help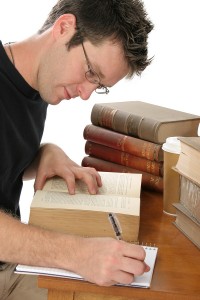 Z Prep! LSAT test prep tutors have helped many students seeking entry into Law School to prepare for the law school entrance exam, the LSAT.  This test assesses a law student's preliminary qualifications, and serves to provide a standardized measure of a prospective law student's aptitude to master the concepts and curriculum they will encounter in law school. Most US, Canadian, and Australian law schools, particularly those that are American Bar Association (ABA) approved, require an applicant to pass the LSAT prior to admission.
What is the LSAT?
The LSAT exam covers the following skills areas:
Reading Comprehension – Questions in this area cover analytical reading and understanding of the material covered. This section involves four sets of reading material, each with 5-8 questions associated.
Analytical Reasoning – This section tests your deductive reasoning and conclusion-drawing skills, and serves as your first step towards proper legal problem solving. Complex analyses like this are an essential part of legal proceedings.
Logical Reasoning – Critical evaluation and reasoning using logic are essential skills you must learn. Each of these is a single passage followed by a question to demonstrate your understanding.
The exam is also includes a writing portion that is not scored but that is sent to law schools for evaluation of your analytical writing skill level along with your test scores.
Preparing for the LSAT requires practice and mastering concepts and techniques to improve comprehension as well as analytical and reasoning skills. Our program includes diagnostic testing to determine your weak areas and then we put together a study plan that will help build your skill level in those areas. Our experienced tutors will help you prepare more efficiently, keep you on track and provide tips on test taking and study techniques to improve your performance.
Contact Z Prep! today to help you prepare for the LSAT.  Learn more about the LSAT.
Z Prep! LSAT Test Prep Tutors are:
Passionate About Your Academic Success
Personality Matched to Each Student
Selected for Their Expertise in Each Subject
Qualify for your favorite Law School!
Get a FREE LSAT Test Prep Consult!
Call 855-472-9752 Today or Request a Consultation!