College costs have risen dramatically, but that doesn't mean a college degree is out of reach. Federal aid to college students is a collection of programs authorized by Congress under the 1965 Higher Education Act to help American students pay for a college education. Today, these programs are a major source of funds for students who need help to pay for tuition and living expenses while they are in school.  We've put together this short guide to help you sort through the  Federal student aid programs so you can decide which ones might work best for you.
What kind of Federal financial aid for students is available?
Federal aid generally comes in the form of grants (money you don't need to pay back) or loans (money you do need to pay back). There is also a work-study program to help students earn money while in school.
Federal Student Grants
Here are the main types of Federal Student Grants available to college students: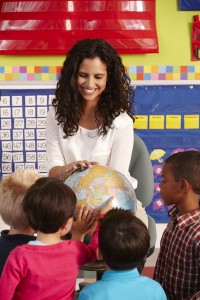 Pell Grants are offered to undergraduate students with exceptional financial need who haven't yet earned an undergraduate or other professional degree. Your attendance status may influence how much you may receive.
FSEOG or Federal Supplemental Educational Opportunity grants are allocated on a per-school basis. Not all schools participate in the program. Each school has limited grant funds and they run out quickly, so find out if your school participates and complete and submit your application as early as possible.
TEACH grants are available to students who will become teachers in low-income neighborhoods and meet other program requirements, including attending a school that offers the TEACH-Grant curriculum.
Federal Work-Study Programs
Federal work-study programs are available for students who qualify due to financial need. They are administered by your school's financial aid office. Check with them for opportunities to work part-time during school. You can qualify for this program whether you are a full-time or part-time student.
Federal Student Loans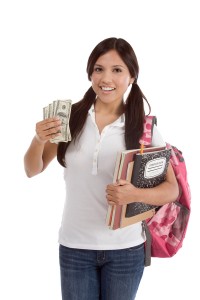 Federal student loans are another way many students cover the costs of college. Students should consider loans only after they've applied for as many scholarships and grants as they can, and have factored in work-study and other employment that can help lower the burden of student loan debt. Federal Student loans are available in three types:
Direct Subsidized Loans for undergraduates showing financial need, no interest charged while you are in school

Direct Unsubsidized Loans* for undergraduates and graduate students, not based on need

Direct PLUS loans* for graduate students and parents of undergraduates
*On these two types, interest accrues on the loan while you are in school, so they may be more expensive to repay than a direct subsidized loan
There are two main sources of Federal Student Loan funds:
William D. Ford Direct Loans are loans administered by the Dept. of Education.
Perkins Loans are Federal loans administered by your school. They are available to undergraduates who show financial need; however, not all schools participate in Perkins Loans.
Both types of loans are available through the FAFSA application process which we discuss below.
State and Other Sources of Grants and Loans for College Students
State grants, scholarships and loans for college students may be available from your state. For example, here is California's Student Aid Commission website. For those planning on teaching, a State Teacher's Scholarship may cover most expenses. Military, law enforcement or firefighters' dependents may be eligible for scholarship or other financial assistance. Your prospective schools will be able to advise you which scholarships may be available. Note, some state loans may be available to out-of-state students and may offer lower interest rates than federal loans.
Military: The GI Bill provides U.S. veterans with educational benefits through a number of GI Bill programs. The U.S. Department of Veterans' Affairs' website can help you explore the available options.  Students whose parent served and died in Iraq or Afghanistan may qualify for Federal Iraq Afghanistan Service Grants.
A Word about Private Student Loans
Private student loans, often administered through Sallie Mae (an organization that used to be part of the government but is now an independent entity), are actually not part of the Federal Student Aid programs. These loans are available to college students to fund expenses that can't be covered by other means. Since private loans tend to be the most costly to pay back, plan to use them only after you've applied for grants, scholarships and Federal student loans, and accounted for funds available from savings and part-time work.
In reality, many students could not complete their education without the help of private loans, so these can be a part of your total financial solution if you plan carefully and understand your obligations before accepting the loans.
The FAFSA:  Applying for student financial aid
To qualify for Federal Student Aid programs, and many others, you must complete the Free Application for Federal Student Aid (FAFSA), which is available online each January and must be filled out for each year of attendance that you wish to apply for aid. In general, the earlier you file the better.  In general, the earlier you file the better. The Federal government, different states and the schools themselves may all have different filing deadlines, so be sure you keep track of the earliest one that applies to you and file your FAFSA on time to meet it.
Federal financial aid is just one piece of your college financial plan. Be sure you are investigating and applying for scholarships which are available from thousands of institutions as well as colleges and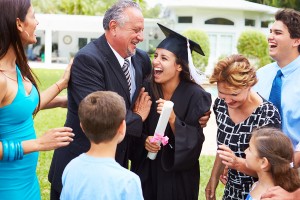 universities. Some of these may use the FAFSA as well, so submitting that crucial document early and correctly is very important to getting the best financial aid package you can.
Once submitted, the FAFSA is evaluated by administrators of the program to determine your expected family contribution (EFC), which will remain the same regardless which school you attend.  (Remember, although your EFC doesn't change, the amount you need is affected by the tuition, fees and other expenses, which may vary widely by school). This information is shared with your prospective schools, which will then assemble a list of available financial aid and send you an eligibility letter describing the amount and type of aid offered. Along with Federal financial aid, colleges may offer you other  grants and scholarships.
If you have applied and are accepted at more than one school, be sure to carefully compare the financial aid packages they are offering and make that a strong consideration in your choice of school. When you graduate, you will be happy to have made a choice that keeps you free of too much student debt to carry into your working years. With good planning and knowing where to go for help, you should be able to afford a great college education.