PSAT/NMSQT Test Prep Tutors with Z Prep!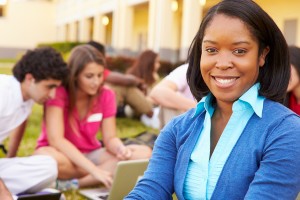 Many parents are familiar with the PSAT (Preliminary Scholastic Assessment Test), the precursor to the SAT which helps determine how ready a student is for the most important test in their educational experience. And, a student's performance on the PSAT also determines whether or not they are eligible for the National Merit Scholarship program, which can provide vital funding for college applicants.
As a first step in college entrance exams, the PSAT helps students become familiar with college entrance exam format and subject matter. Armed with their PSAT experience and scores, student study time can be more productive and the focus can be on areas where they need improvement. Z Prep! recommends to all our high school students that they take the PSAT exam in their sophomore year.
Benefits of taking the PSAT
Here's why high school sophomores should consider taking the PSAT:
Practice for the SAT or ACT
Qualify for the National Merit Scholarship program
Identify your strengths and weaknesses
Gain familiarity with the exam experience such as atmosphere, format and tempo
See well you handle factors such as test anxiety and time pressures so you can work on these if necessary
Be better prepared and get a better score later on SAT and ACT
Z Prep! PSAT Test Prep program can help
The PSAT has three separate sections: Math, Writing, and Critical Reading. Z Prep!'s PSAT test prep program will address each of these sections and focus where you need the most help. Give us a call today to find out how Z Prep! can help prepare your student for the PSAT.
Z Prep! Tutors are:
Passionate About Your Child's Learning
Personality Matched to Each Student
Selected for Their Expertise in Each Subject
Get a FREE Test Prep Consultation
& Improve Your PSAT Score!
Call 855-472-9752 Today or Request a Consultation!