Tutoring for SSAT Secondary School Admissions Test
The SSAT test, an admissions test required of applicants to many private schools, is designed to measure verbal, reading and quantitative skills to determine the student's overall skill level in these basic categories. The test is available at three levels: Elementary, Middle and an Upper Level, intended for grades 3-4, 5-7 and 8-12 respectively.  The test is scheduled 8 times a year and available at locations throughout the US. It is a "norm-referenced" test, meaning that scores are determined based on a comparison to a relative group of test-takers with similar scores.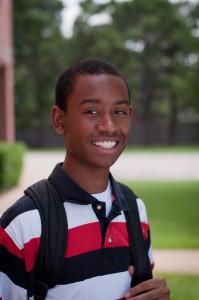 The SSAT covers the following topics:
SSAT Math
SSAT Verbal
SSAT Reading Comprehension
SSAT Essay Writing
The SSAT is meant to give admissions officers a good idea of student skill levels. The best way to prepare for this skills-based approach is to review and practice grade-level appropriate basic concepts and skills in the above categories. These are topics your child will probably have encountered  in the classroom, but may not have fresh exposure to, or may have struggled with or missed in the original introduction.
Z Prep! provides tutoring to help your child strengthen their skills and prepare for taking the SSAT test. Our SSAT tutoring includes instruction in all four areas listed above. The program includes a practice test to assess strengths and weaknesses and to help the student get comfortable with the exam format, as well as one-on-one instruction and practice exercises. The tutor will use the practice test results to create an individualized approach that focuses more heavily on topics where your child needs the most improvement. Z Prep!'s tutor match program and one-on-one, individualized approach will help your child to achieve his or her best result on the SSAT.
Z Prep! Tutors are here for you! 
Improve your SSAT Score with Z Prep! tutoring today!
Call 855-472-9752 or Request a Consultation Now!