Tips on Preparing your College Application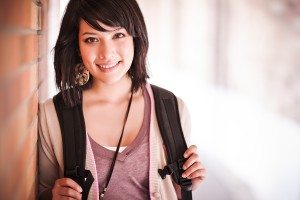 Congratulations, you've made it to your Senior year, you've taken or scheduled your last SAT and ACTs exams, and you've carefully compared the pros and cons of different colleges to come up with your final choices. Your next step is to submit winning applications that help you get acceptance letters to one or more of your selected schools. Here are some basics steps you'll need to cover in your college application process.
When to Apply to College
One of the most important pieces of information to  have is the deadline for submitting your college applications. These dates may vary slightly by school, and will depend on whether you submit an early application or a regular one.
College Application Deadlines
Application deadlines generally fall within the following time frame:
Early decision and early action: Typically must be submitted by November 1 or November 15. Some schools have a second deadline of January 1 for early decision applications.

Regular: These applications usually have a deadline that falls between January 1 and February 1.
Early Decision and Early Action Applications
For students who are pretty sure where they want to go to school, and who are comfortable they have a good shot at getting accepted, the early application process gives you a chance to nail down early your place in the college of your choice. Early applications can be submitted either as Early Decision or Early Action, and it's important to know the difference: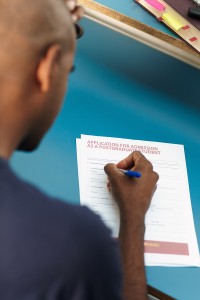 Early Decision means you apply to only one college. If you are accepted, you are obligated to attend that college, so think carefully about this option. Make sure you  are comfortable with the academic program, the campus and community and that you have the finances covered for attending that school. Early decision can improve your chance of acceptance, since it also helps the school by filling specific slots in their academic programs. With early decision you'll be notified of whether or not you're accepted sometime in December.
Early action applications allow you to apply to a number of schools. They don't require you to accept any particular offer. If you're not sure where you want to go yet, but you have your choices narrowed down to a few schools, consider submitting an early action application. With this application, you'll know by January or February whether or not you were accepted.
Most students opt for regular application which gives you more time to explore schools and gather your records. Whatever application process you decide to follow, be sure to record the deadlines for each application on your planning calendar.
The Common Application
In most cases, you can expect to complete and submit your college application online.  If you are applying to a number of schools, you may be able to fill out and submit a single application on the Common Application website that will be sent to all of them. The Common App website provides a list of schools that accept the Common Application, or check with the schools you are applying to.
Keep in mind that some schools might have different requirements for the essay portion and other parts of the application. Before applying, check the application requirements of each school, as well as the application fees. Note that some colleges waive application fees if you apply online or if you submit your application by a certain date.
Submitting Your Academic Records
While application requirements differ for each college, be prepared to submit at least the following:
SAT or ACT scores
Check each college's policies before sending a request to have your SAT or ACT scores sent to them. Some colleges will want to see all of your test scores, while others will only look at your highest score.
High School Transcripts
Some schools will want your official high school transcript sent from your high school, while others will ask you to include your transcript with any documents you're submitting  for an application that you're mailing in.
Letters of Recommendation
Choose two or three people who can write letters of recommendation about your academic achievements and strengths, such as a teacher. It's a good idea to also include someone who can write about your character and strengths outside of school, such as a clergy person or employer. Request letters of recommendation about two months before the college application deadline, so you can give the people helping you plenty of time to craft a letter that makes a strong impression.
The College Application Essay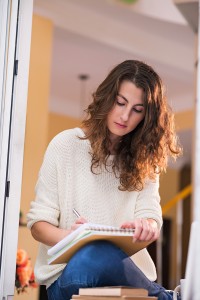 Most colleges will ask you to provide a personal statement, or college essay as part of your application package. The college essay allows you to express who you are, what makes you stand out among others, and demonstrates how well you can express yourself. It provides a look at your character and what is important to you.
Schools will use your essay to help them evaluate your readiness and fit for their school and the program you are applying for. Because this is an important statement about yourself and reflects how well you have prepared for your college career, it's important to put thought and effort into this part of the application.
US News provides some great tips for you to keep in mind as you work on the essay. Start early, take your time, and have a teacher proofread it and provide feedback so you can submit your very best work.
Applying for Financial Aid
One final but important step in the college application process is to include an application for financial aid. Many schools offer assistance through a single application process called Free Application for Federal Student Aid (FAFSA). FAFSA normally begins taking applications on January 1st (Note: FAFSA has announced the deadline will move to October for the 2017-18 college year, starting October 2016. Read about FAFSA changes here). FAFSA this is the best way to receive offers of scholarships, grants and low cost student loans from the schools you would like to attend. However, some schools might have financial aid policies that require you to submit other forms, so be sure to check with them for exact information on how to apply. If you'll be applying for student loans, make sure you thoroughly go over all of the options available before deciding on one.  Here are some other ideas on how to pay for college.
College Application Process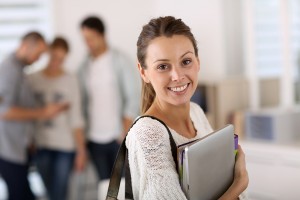 The college application process does take considerable time, so get started early so you have plenty of time to get everything done and submit a good package to the schools you have selected. Once your applications are successfully submitted, all you'll have to do is wait to hear back from your chosen colleges. So get started now, and good luck!