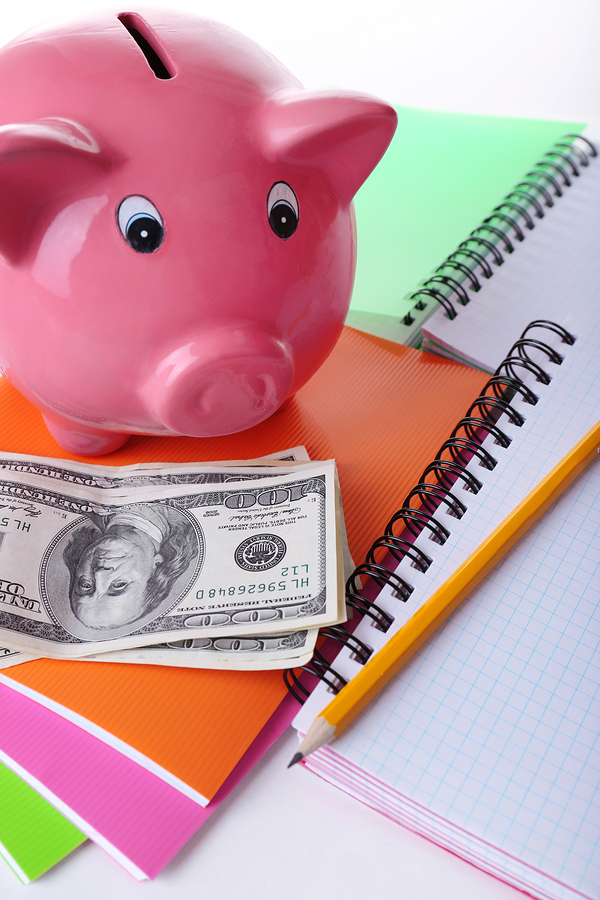 No matter how you look at it, college is an expensive proposition nowadays. Both public and private colleges and universities have had to raise fees and tuition as costs have increased. As a result, college student debt has skyrocketed and many students end up with loan payments years, sometimes even decades, after graduation. But with some careful planning and creative thinking, there are lots of other ways to help pay for college and avoid being stuck with big loan payments after graduation.
In most cases, the best solution to paying for college will be putting together a lot of different solutions that will add up to an affordable college experience for you. Here are some ideas to get you started.
How Parents can help with College Expenses
Parents are usually pleased to provide some support for their college-aged kids. It might be funds saved in a college savings plan (529 Plan) or other savings they've put aside to pay for your education. Or, it could be something as simple as letting you live at home while you attend a local 2-year college and get your general education credits out of the way.
Whether or not you think your parents can help, have a conversation and do some creative planning with them. Even if they can't contribute a lot of cash, they may have some good advice and ideas from their own life experiences.
Things You Can Do in High School to Help Pay for College
If you're still in high school, you've got a great opportunity to get a jump on your college costs. Here are a few things to try:
Take AP classes and earn college credits that you now won't have to pay for.

Prepare seriously and early for your college entrance exams. Take the PSAT, SAT and/or ACT more than once to get the very best score you can so you'll be better able to compete for grants and scholarships.

Get a summer job and save all the money toward your first year living expenses.

If you're interested in the military, participate in ROTC which offers

college scholarships

 for ROTC members.
Fill out your FAFSA
Every potential college student should fill out the Free Application for Federal Student Aid, known as FAFSA. This online, one-source application not only makes you eligible for federal student aid, like Pell Grants, but is required for a lot of state and college-administered aid programs as well, so this is a very important step.

Start the application in the Fall of your senior year. You'll need your parents' income and tax information, so make sure they're aware you'll need their help.
You will need to file your FAFSA in the calendar year you will start college (no earlier than January 1 of that year), but you should file as early as you can, since a lot of student aid money is awarded on a first-come-first-served basis, and the best programs run out first.
If you need help with FAFSA, check in with your guidance counselor.
Other Sources of Scholarship and Grants for College
Set aside serious time to seek out and apply for scholarships. There are many places to find scholarships and grants, such as through your high school, your prospective college and through online search tools.
If you have volunteered with local community groups or at church, ask your local leadership whether the organization might have scholarship or grant opportunities. Many service and religious organizations have foundations that provide help to students who qualify.
Selecting a College with Affordability in Mind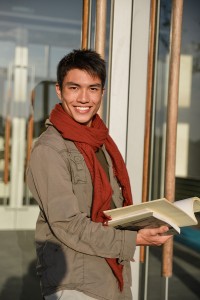 This doesn't mean you have to settle for a second rate school. Most schools offer a range of grants and scholarships to the students they are interested in attracting to their programs. Affordability really means whichever school offers you the best total package of grants and scholarships for the program you want, and you can help by planning ahead when submitting college applications.
Your plan:
Get good grades in high school and combine that with a few extra community activities.

Get into a good

test prep program

and achieve your best SAT/ACT scores.

Apply to the best schools you qualify for with the programs you're interested in.
Apply to at least a few good schools that meet your academic and other criteria, like campus life and residential living environment. With more than one acceptance letter in hand, you'll be able to pick the school that makes you the best overall financial aid offer. You may even be able to negotiate a better package with one of the schools before accepting.
Making and Saving Money while you're in College
Get a part-time job while you're in school. Apply for work/study programs, or find a job through your campus placement center. You may even be able to find a job related to your career field.  Or, try online freelance work that you can do on your own schedule. Many students find part-time work a nice break from school, and gain valuable job experience that helps jumpstart their career later. Just don't let it distract you from your goal of completing your education.
Save money by living on a budget – set it and live by it. Focus on your college experience, and don't worry about having the latest fashions and gadgets. You'll be able to do that after you graduate because, unlike your classmates, you won't have those big college loan payments!
Other ways to keep costs down are:
Get roommates. You'll have more fun while cutting housing costs.

Don't pay for a car if you don't need it. Most students stick around campus and cars – including gas, registration and insurance fees – are an expensive extra expense.

Use student discounts wherever they're available.

Buy and sell your used books, or use less expensive e-books where you can.
With a little creativity and some advance planning, you should be able to reduce the amount of college debt you will have on graduation. Even a partial reduction in loan amount could save you years of making loan payments, so get to work and see how much you can save on your college education.