Tampa Test Prep Tutoring Services
With over 20 years serving the Tampa-St Petersburg, FL communities, Z Prep! offers SAT, ACT, GRE and other test prep courses available in-home, on a one on one basis. Using only qualified, experienced instructors, our individualized test prep programs get fast and effective results. On average, Z Prep! students increase their SAT scores by at least 250 points and ACT students by 4 or more points!
Test Prep Programs in Tampa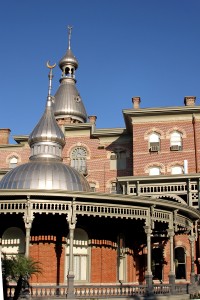 Z Prep! offers tutoring for standardized tests including most primary, secondary and college entrance exams. We offer two structured programs based on how much preparation is needed, the Scholar Prep course and the more in depth Ivy Prep course. Also available is our a la carte hours program that allows the student and tutor to adjust hours based on individual goals and needs. For more information on our courses, visit our page on the test you are planning to take:
The Z! Guarantee Tutor Match
Z Prep! will match your student to a tutor based on several important criteria including subject matter, personality for trust and understanding, teaching style and availability to match your schedule. And  we guarantee that you'll be happy with your tutor. If you are not satisfied with your tutor match, we'll replace him or her, no questions asked.
Experienced Tampa Tutors
Z Prep! tutors have years of experience as teachers and in other professions and all have successfully helped many Tampa-St Petersburg students master the test format and materials and improve their test scores. All our tutors themselves have scored in the top 5% of the exam they are tutoring, so they really know their subject matter.
Z Prep! serves the entire Tampa Bay community including Hillsborough County, from North Tampa, and communities like New Port Richey, Carrollwood and Seminole Heights to South Tampa, Hyde Park, Harbour Island and MacDill AFB as well as St. Petersburg.
Z Prep! test prep services won't put you in a classroom. Instead, we focus on you and on getting results. Give us a call today to find out more.
To find a tutor who's right for you, fill out the form to the right or call us at 855-472-9752 to schedule a FREE consultation today.