If you're a high school student, you are probably going through the complicated process of preparing to go to college. From preparing to take your ACT or SAT exam, to making sure your college applications are perfected and submitted on time, to figuring out how to pay for it all, you're a busy person these days. So, with all the things you have to do, you might just get caught off guard by a scholarship scam if you don't know what to look for ahead of time.
Part of your funding search is applying for scholarships. You should research and apply for as  many as you can to maximize your chances of winning one or more that can really help out with paying for your college education. But, scammers know that kids like you heading for college are looking for scholarships and you may find yourself their target. As a high school student close to college age, you may be targeted online, in social media, on certain websites, in pop-ups, in email or even by snail mail.
Here are a few scholarship scam "red flags" to look for: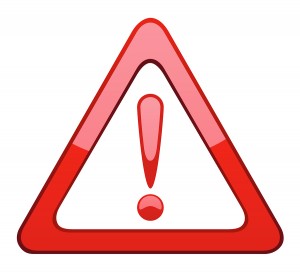 Pay to Play: No legitimate organization offering scholarships to students is going to ask for money from you.  After all, they're in the business of giving you money. Never fall for any appeal that asks you to send money in order to apply or, even more bold, in order to be sent scholarship money in return (which, of course, will never happen).
It's guaranteed!: No scholarship is "guaranteed". You have to work for scholarships. If anyone "guarantees" you money, they probably want to get some from you first.
Personal information: You should never have to give out social security, bank account or credit card information in a scholarship application. Legitimate scholarships will receive hundreds or thousands of applications, most of which will be turned down, and they would not need or request such information from applicants.
We do all the work for you: Again, getting scholarships is hard work. If someone wants money to do all the application work for you, it's probably not legitimate.
Free seminar!: Be careful about accepting an invitation to a scholarship seminar or webinar. You may end up being the target of a slick sales pitch that is an outright scam or something you really don't want or need. Just say no.
"You're a winner!" emails or pop-ups: This goes without saying. You don't "win" scholarships without applying, qualifying and being selected. Scholarships are very selective, based on things like academic achievement, religious or cultural background, family income, community service and so on.
PO Box and other suspicious signs: Sometimes scammers use PO Boxes to collect funds from victims. If the organization doesn't have an actual address or if there are other signs like an email or letter full of misspellings, misstatements, no phone number or it otherwise doesn't pass the common sense test, steer clear.
Paid Scholarship database: Legitimate scholarship databases, such as scholarships.com, are funded by organizations or advertisers, not by students. They know students don't have money. Don't pay to get access to a scholarship database, it is probably a scam.
Advance fee loans:  Avoid solicitations for student loans, especially loans that promise a low interest rate if you pay a fee up front. Always check for a legitimate financial institution behind any loan offer.
Unsolicited offers: In general, legitimate scholarships don't try to contact potential applicants.  They are busy processing all the applications they already get. If you get unsolicited offers from places you've never heard of, it is probably not a real organization.
Fake status: If some organization claims to be a .edu or .gov or .org, you can check them out to see if that organization really exists. Some scammers try to use official looking email  addresses or logos to appear real. You can also get information from places like the Better Business Bureau in the city where they claim to be located, the Federal Trade Commission or your state Department of Consumer Protection.
So how do you find good scholarship opportunities?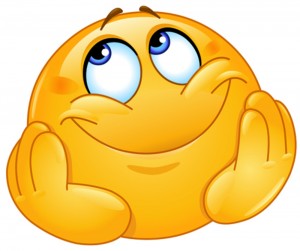 OK, so, if these are all things to avoid, what should you be doing to find legitimate scholarship opportunities?
Talk to your high school Guidance Counselor: Your guidance counselor is trained, experienced and well-informed on scholarships for students like you, and he or she should be able to direct you to at least a few that you should apply for.
Talk to your target college Financial Aid Counselor: Like your high school guidance counselor, your college financial aid department has knowledge of tons of scholarship and loan opportunities  for students who will be attending their school. And, like your high school, they'll be in touch with local scholarships that will have a smaller pool of applicants because they are locally specific.
Talk to your church and community groups: You've been  building up your community service record and now is the time to take advantage of the hard work you contributed and ask your community leaders and colleagues for help. Community groups and organizations may have their own scholarships or contacts or knowledge of other organizations that offer scholarships. They may provide recommendations and referrals to help you along.
Use a legitimate online search database: There are legitimate, free search tools online for you to use to find scholarships. You will provide some very basic information about yourself to narrow down the search to the best opportunities, and then be able to browse a database of scholarships. These databases will usually give you everything you need to be able to apply to the scholarships of your choice.
Paying for college is one of those things that has to be taken care of.  Have a good plan and stick with it. And now that you know about scholarship scams, focus on applying for real scholarships and get one step closer to making your college dreams come true.
Z Prep! test prep services has more than 20 years experience helping high school students to make their college dreams come true with better SAT and ACT scores. Contact us today for help preparing for your college entrance exams.