You've made a decision to get your law degree. With a wide range of specialty and career choices available to law graduates, this is a great career choice. Law graduates may follow a number of different paths after graduation. Of course, law graduates also face many challenges, including a high price tag for law school, passing the bar exam in their state after graduation, and sometimes limited opportunities for entry level positions in established law firms. Then there's the challenge of getting into law school itself, a fitting challenge for a student with high aspirations to enter the field of law.
The Law School Challenge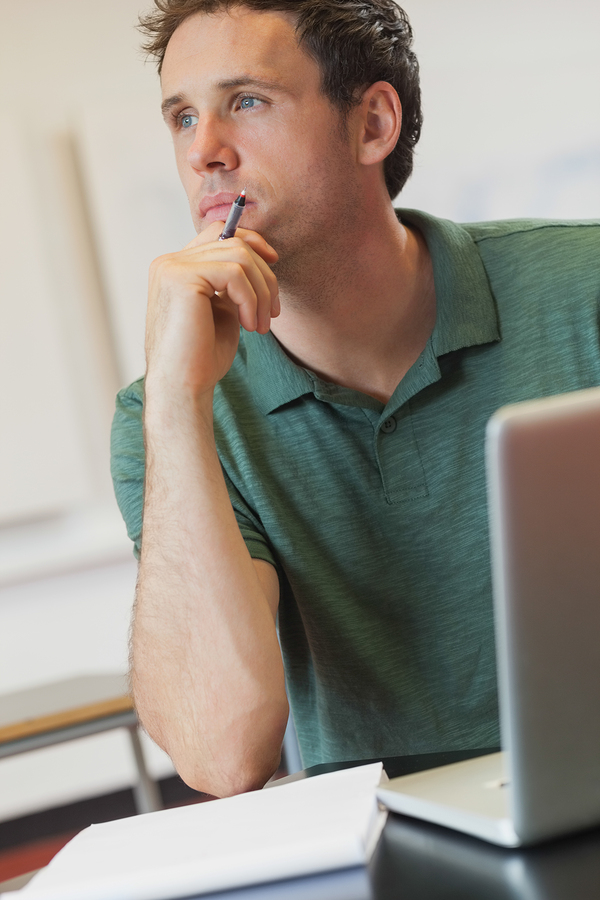 Preparing for law school is serious business. The American Bar Association (ABA) reports that in 2013 only 44% of law school applicants were accepted and only 23% of those are expected to graduate. Meeting the challenges of law school requires excellent academic preparation and a willingness to work hard – both before law school and throughout your law school program, where the academic workload is heavy and the atmosphere often competitive.
A long-term plan for academic preparation will improve your chances of being successful:
Your undergrad major Choose rigorous and challenging courses, beginning in high school so your academic skills are top-notch and you learn early to handle academically challenging material. Take liberal arts classes that allow you to build solid analytical and writing skills, along with challenging AP classes that expose you to tougher challenges and competition.
Most law school admissions counselors advise pre-law students to pursue college undergraduate studies that focus on reasoning and writing skills, as well as provide a broad knowledge of history and society. This usually means a major in subjects like English, philosophy, history, political science or economics. Here's a great resource for exploring law careers, majors and law schools.
Your GPA Your college GPA will vary depending on your major and what college or university you attend for your undergraduate years. No matter what your situation, keep your GPA as high as possible. Law schools are highly competitive and receive far more applications than they have places available and GPA is a strong factor. However, GPA is not always an indicator of success and generally the LSAT is the more important number in your law school application process.
The LSAT Law schools generally heavily weight your score on the LSAT. LSAT scores range from 120 to 180, with the average score at about 155 nationally. If less than half of applicants can be accepted, you can see that getting a score above 155 is very important to improve your chances at being accepted.
Learn important LSAT study techniques and get LSAT help
The LSAT is a challenging standardized test that demands a somewhat different approach from what you may be familiar with for the SAT and ACT. If you're preparing for the LSAT, here are some general tips to get you started:
Work ethic – be prepared to put in a lot of preparation time. Since this exam is not fact-based, you can't just draw on things you've memorized. LSAT is a unique exam requiring strong reasoning, interpretive, comprehension and writing skills.
Early start – we recommend beginning an LSAT preparation program at least two to three months in advance.
Logic games – the most challenging and unique part of the test, the logic games, involves solving complex situational puzzles in a limited amount of time. Plan a lot of time on practice games to hone your ability to resolve situations given a set of seemingly random facts and information.
Critical thinking skills – critical thinking ability is key to the LSAT and to success in law school, so use practice problems and study to develop and hone your ability to reason, to form arguments and draw conclusions from the arguments of others.
Tutoring – LSAT prep requires a solid study and practice plan in order to master the skill set needed to score well on this diverse exam. Following a structured, disciplined approach is critical. An experienced LSAT tutor can provide a practiced eye to guide you and a disciplined approach to keep you on schedule and on track. Z Prep!'s one-on-one tutoring allows us to mold the LSAT preparation plan to the needs of each student we tutor for a study program that saves time and focuses your work where you need it most.
Congratulations on choosing a career path with many exciting options. With careful planning and diligent effort you will soon be on your way to law school.