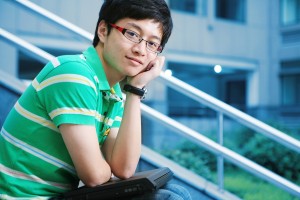 For incoming college freshmen, selecting a college major can be intimidating and confusing, until they realize that choosing one is not the end of a process, but just a beginning. While involved in the college experience, a student may discover that their initial major was exactly the right choice, or may discover that their heart and talents lie in a totally different direction. Both of these are perfectly normal paths for a college career to take.
Mary Nucciarone, Associate Director of Financial aid at the University of Notre Dame states, "I think that students think they find a major, but I really think that the major finds the student, if they leave themselves open to it."
The experiences you have at college or university will teach you more about yourself and open up new possibilities that might require a major change, but will be well worth it in the long run. So, knowing that choosing a major might be a multi-step process, what are some of the ways find the right college major for you?
A word about college majors and your career
Many students think that they must choose a "career" major that will get them a job as soon as they leave school. Of course, this works in many cases, but some college graduates who focus their education solely on a goal of employment find out that focusing too narrowly on a career major can backfire, such as:
They find out after a lot of classes or an internship that they are not interested in the field (such as trained teachers who get into the actual classroom and decide they don't enjoy teaching after all)
They get the diploma and then find out after a few years that the jobs have dried up or even become obsolete (for example, this can happen to programmers since programming languages evolve quickly)
They find out they don't have the aptitude or personality traits for that field (for example, some pre-med students come to realize that being a medical doctor is a challenging occupation)
Keep in mind that none of these realizations is a disaster, they are part of the discovery process we all go through. One path inevitably leads to another, so whatever major choice you make is fine as long as you keep an open mind and don't pass up the chance to make course corrections along the way.
Before you get to college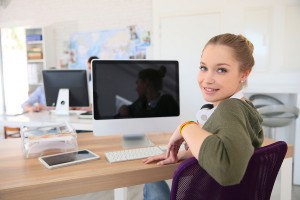 If you've already applied to colleges, you may already have selected or have an idea about your college major. If you are undecided, take time to explore some possible college majors in depth. You may even be able to start as an "undeclared" major, or pick a general subject such as General Studies, English or History. These will allow you to get a lot of general education credits out of the way and give you a strong foundational knowledge that will make you a better student and professional once you do decide on a more specific path, or you can use this education to transition into any number of careers where good thinking, excellent communication and strong people skills are the real keys to getting ahead.
Use your electives thoughtfully
Much of your first few years in college are spent completing required general education courses, including a number elective courses. This is a great time to try something new. Maybe you are a liberal arts major but have to take a science class or two. As a kid you collected rocks and loved it, so why not take a geology class? If you're a math major, try an introductory engineering course or one in the computer sciences department. Introduction to alternative viewpoints and materials can inspire a whole chain of events that leads you to something completely different. Many students have selected or changed their major based on the impact that an elective class made upon them, like Brandon on this 8 Video Tips for Finding Majors and Careers.
Get to know your college career center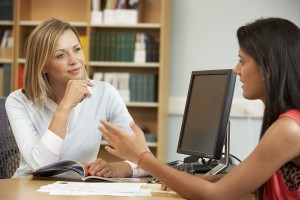 It may seem like a quaint place, but your college Career Center is rich with information and the staff can offer you insights they've gained from their years of experience working with students and alumni. Career Centers act as a link between the worlds of school and work, helping students transition into the right careers. In your Career Center you can research a range of career possibilities, explore ideas with a career counselor, attend informational presentations and take different career aptitude tests. They can even help you network, arrange internships and get job interviews.
Get involved and try new things
College is a busy place full of events inside and outside the classroom, from concerts to lectures to exhibits to conferences. Colleges draw all kinds of experts and enthusiasts from all over. People from academia, visiting lecturers, scholars and professionals, even fellow students, local experts or activists representing career fields from accounting to zoology can expose you to new people, new ideas and new opportunities. Look for clubs and events that intrigue you and get involved. Many students find their passion outside the classroom, so save some time and energy for finding ways to engage with the larger college community.
Select your major thoughtfully, but don't let it define you too narrowly as you go through college. Enjoy  the major you have chosen, but don't forget to listen to yourself and if a new path feels right, don't be afraid to take it.